If the weather is kind to us, we undertake guided rides for beginners and advanced riders into our surrounding woodlands several times a week. This is also a welcomed opportunity for non-riders to explore our beautiful Black Forest on foot on a guided hike with the horses.
Riding, Brushing and Braiding
The Norwegian Fjord Horses Henry & Charly, the two Shetland Ponies Toby & Beauty and the Westphalian warmblood mare Ravenna all look forward to every rider and even more to every hard-working helper, big and small, who lends a hand with the daily stable work and care of our furry friends. The horses are all well trained and used to small guests, but handling four-legged animals has to be practiced: We welcome you to use the opportunity to learn more about these majestic herd animals.

You are yet to have any significant experience with horses? Use the opportunity to learn how to lead a horse on a leash under guidance by our trained horse professionals. There are a few things to consider first – most importantly to gain their trust and learn how to handle horses big and small. We put great pride into treating our horses like part of our family and not like sports equipment.

Every horse has its own character traits and your safety is our top priority, which is why we let our trained team pick the right horse for you which suits you best. Appropriate footwear is required for riding and it is best to bring your own fitted helmet, regardless of whether it is a bicycle or riding helmet.

For those of you who aren't keen on the prospect of spending time high up in a saddle we offer the opportunity to join our guided rides on foot and explore our beautiful surroundings guided by our team. Be aware, there are plenty of electric fences around the meadow.
Our team uses a shared calendar to coordinate the daily stable work as well as the treks and hacks with our guests. You are welcome to send us a message in the week before your arrival and we will endeavour to accommodate your horsey wishes in advance to help plan your vacation ahead.
Our Animals Still Have Names
As you'd expect on a traditional farm, we also have lots of other animals besides our horses that are always happy to be petted and to be given snacks. For example there are our mini pigs Paula, Sissi and Franz who will be grateful to demolish all your food waste. The bunnies Bella & Lotte and their guinea pig buddies who enjoy dandelions in their outdoor enclosure in summer. The cats Nala, Ronja and Garfield who can be discovered on a tour of the cosiest places to cuddle and many more.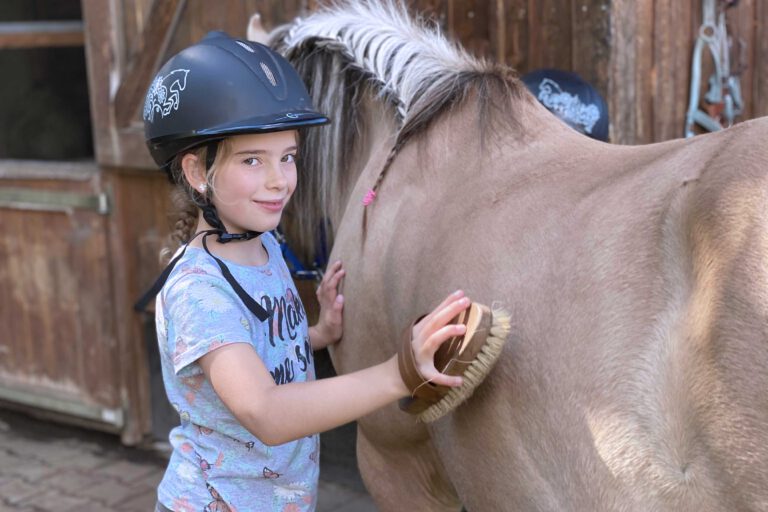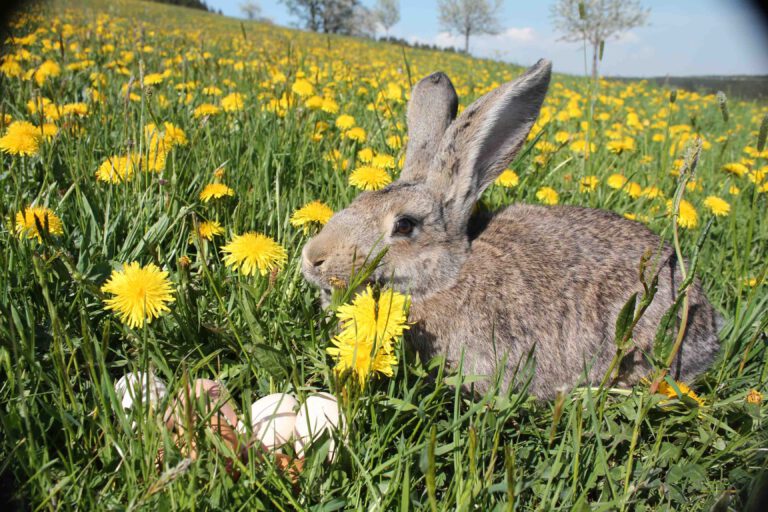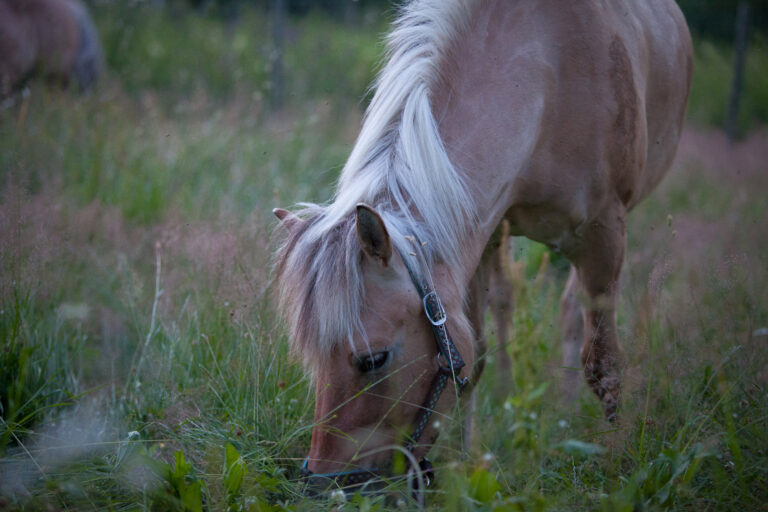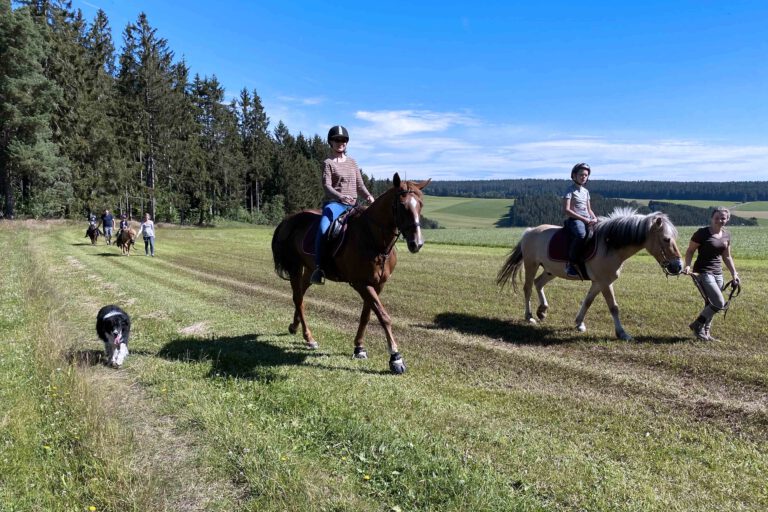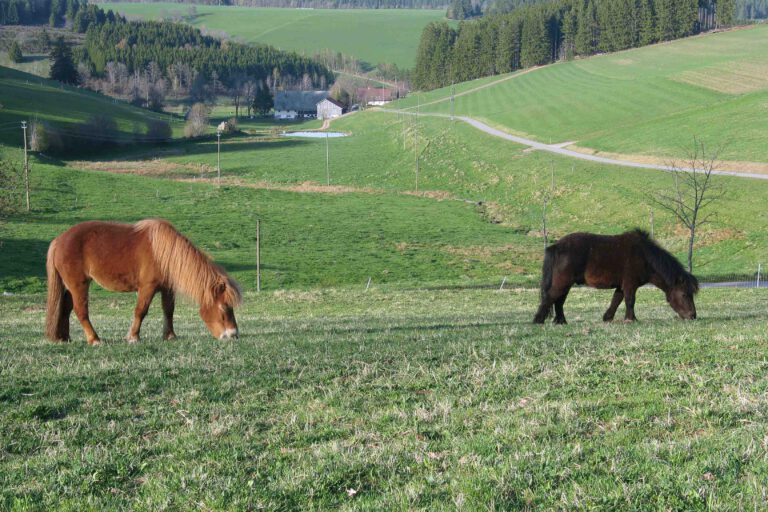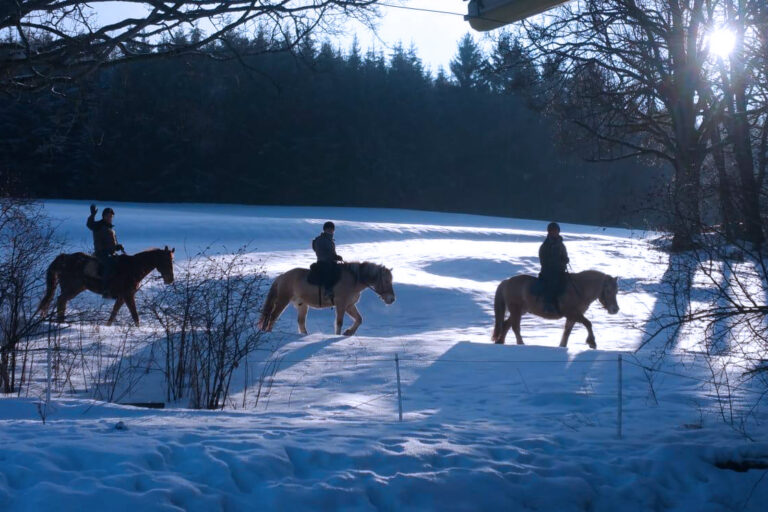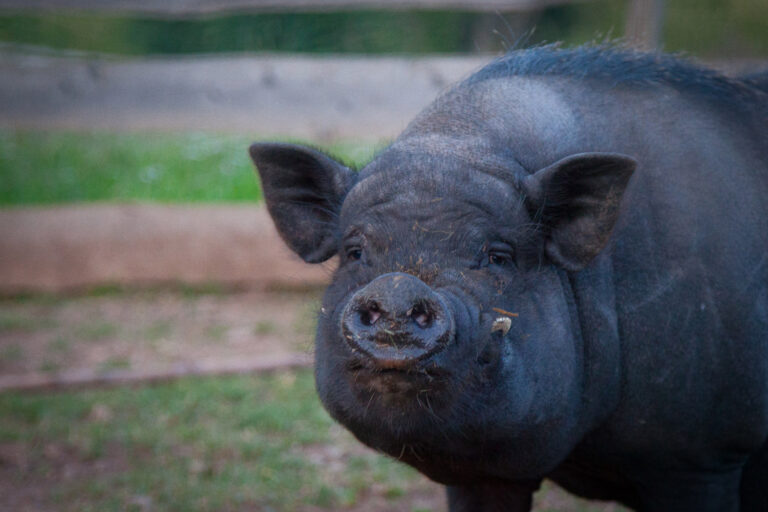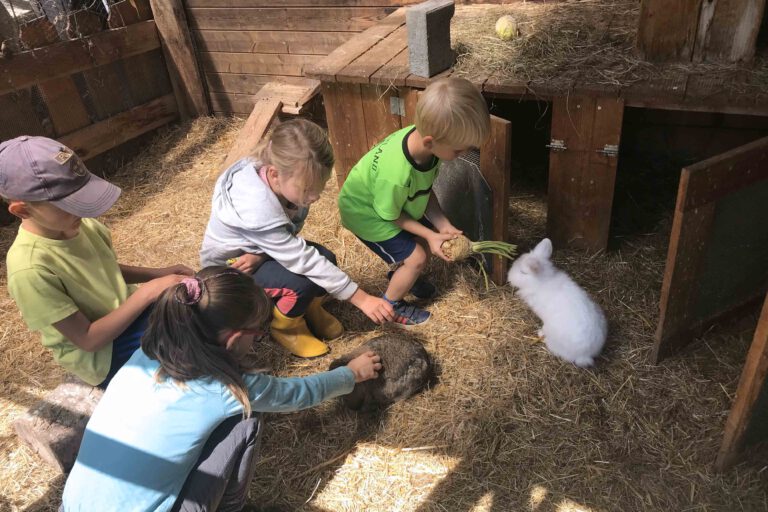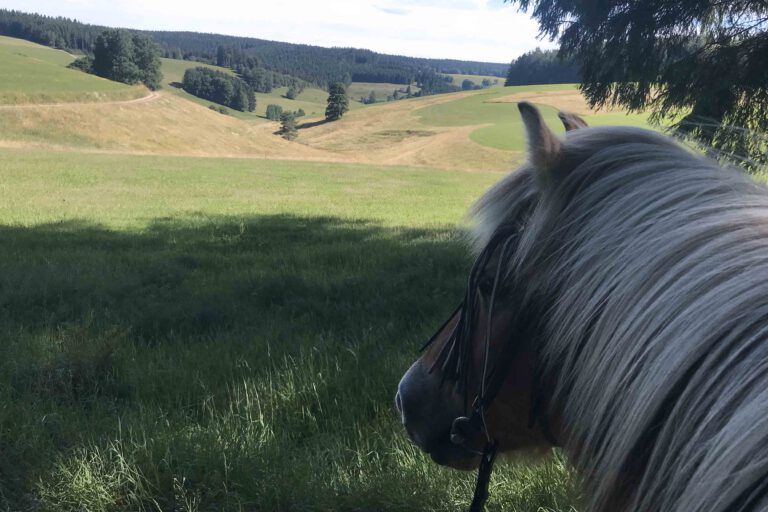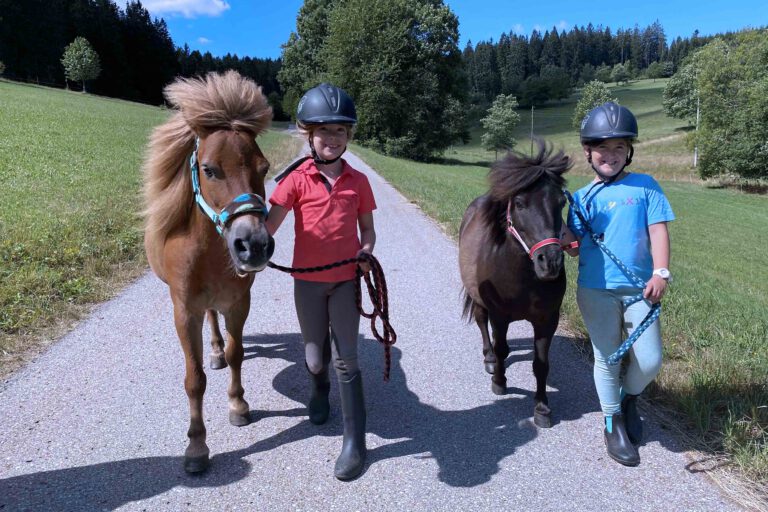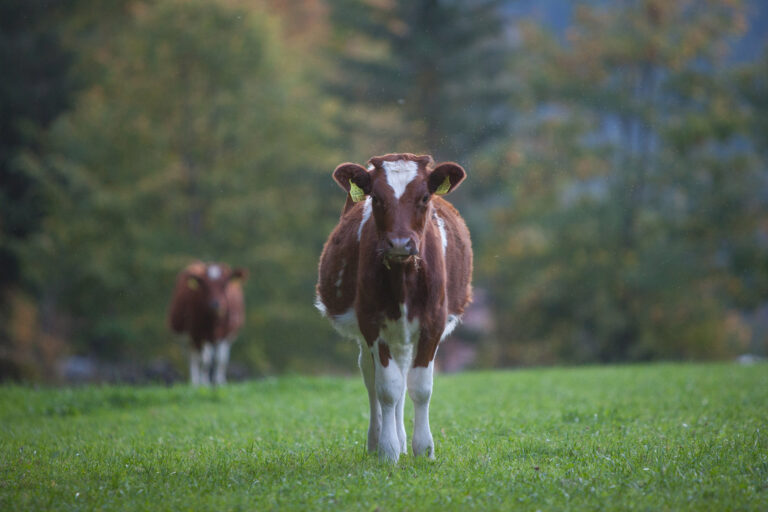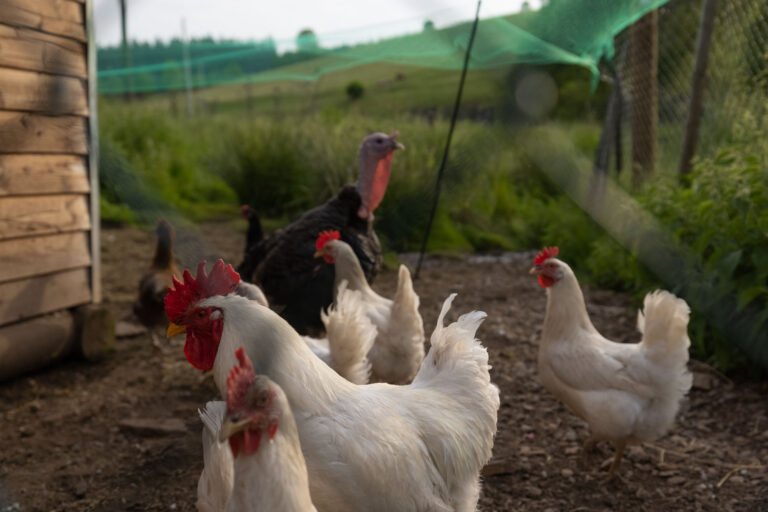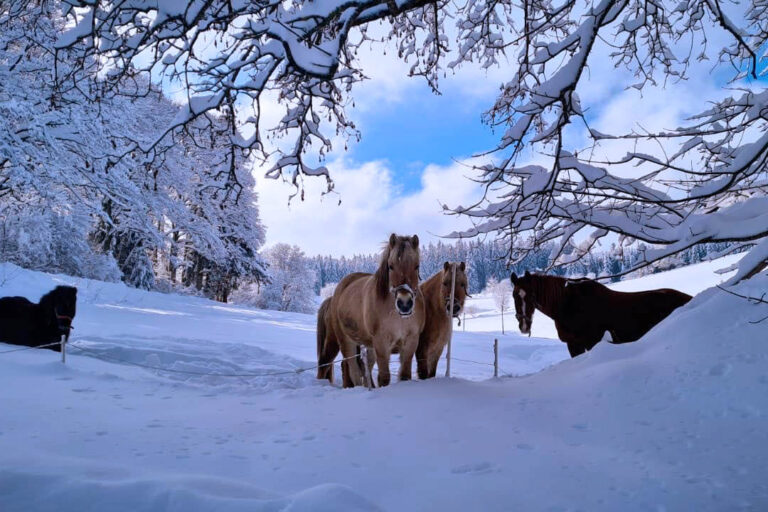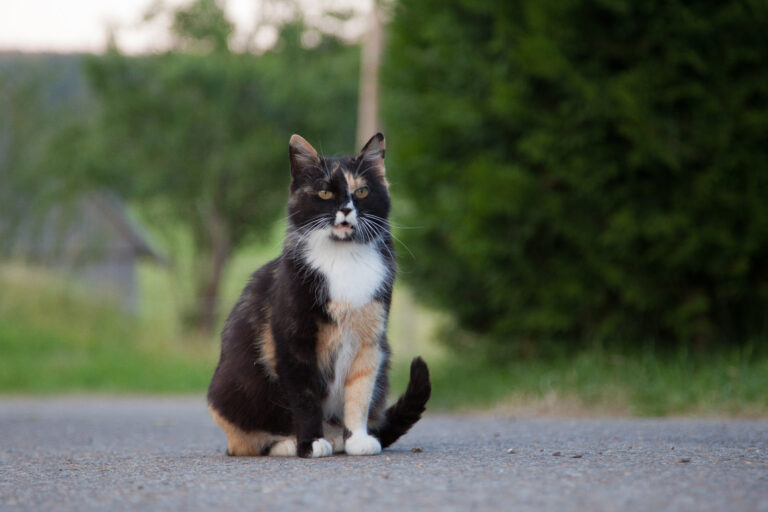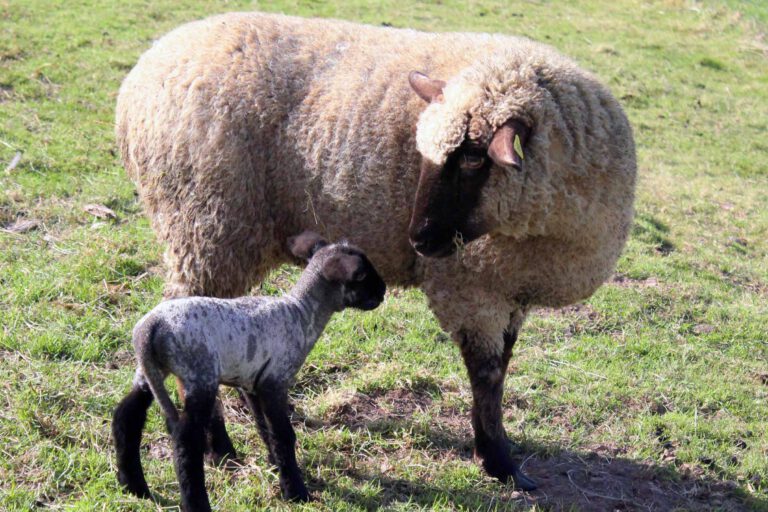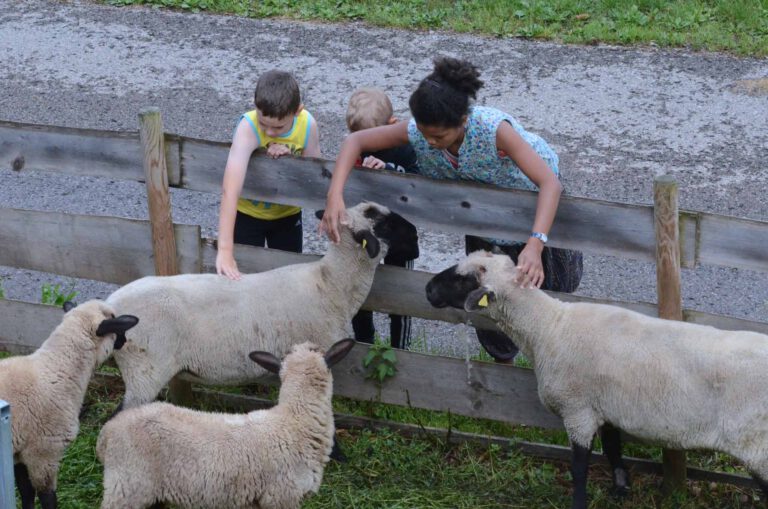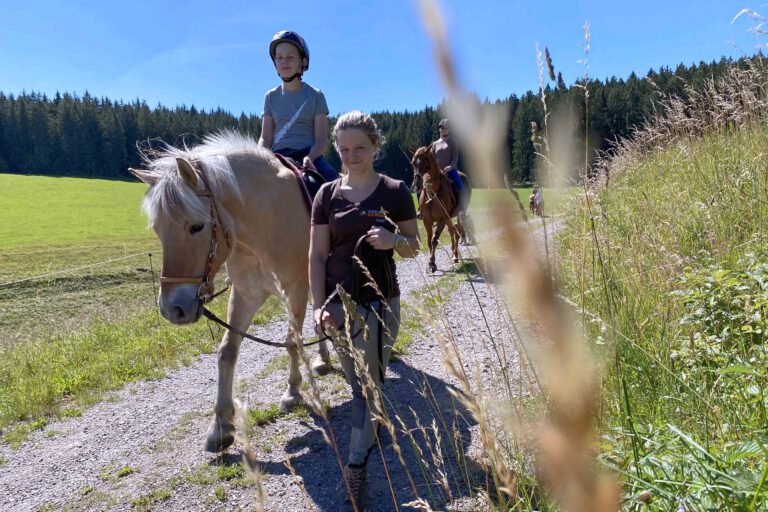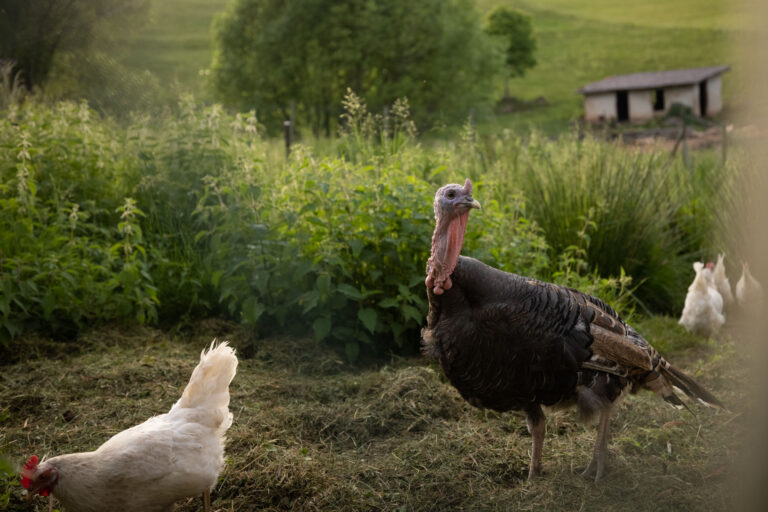 WE ARE LOOKING FORWARD TO YOUR VISIT
The border collies Kessy and Kira are happy to accompany you on your hike past the sheep pen up on the mountain, where our grazing ladies maintain our beautiful landscape with their offspring. Are you still missing that "special something" for breakfast? How about some of the freshest eggs from our happy free range chickens?